Quarterly seasonal events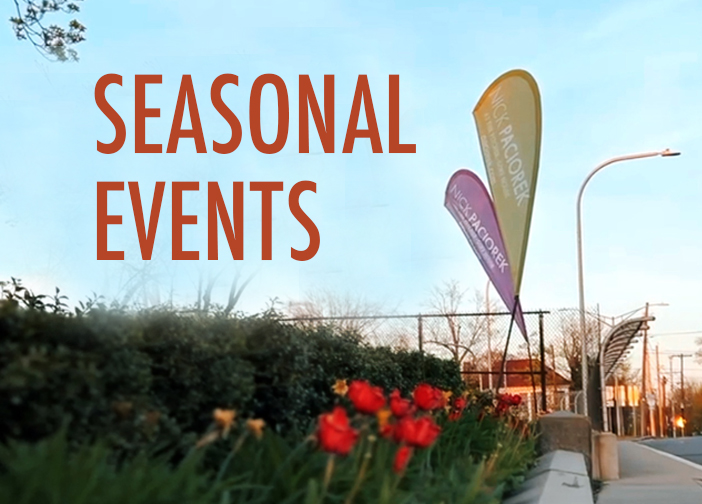 April 20th – May 21st – SPRING AWAKENINGS
New art exhibit to get you in the mood for the spring season!
July 21st – YOUNG ARTISTS at The Container Project
A display of young artists throughout New England
September 1st – 3rd and 8th – 10th – PLEIN AIR PAWTUCKET
The return pf artists painting outside during the Pawtucket Arts Festival
November 16th – WHITE + GREEN MOUNTAIN SHOW
Unique art from two groups focusing on New England mountainscapes.
open studio nights
This offers an opportunity for a self-guided gallery tour at The Pitcher-Goff House to see Nick's private collection of established and emerging artists. As an ever-evolving collection, you'll discover different artists every time you visit. You never know what you'll see! It's a free, informal event that enables you to indulge your imagination and see artwork in a unique home setting– so different from sterile white galleries! Dates subject to change.
May 17th
June 15th
July 20th
August 17th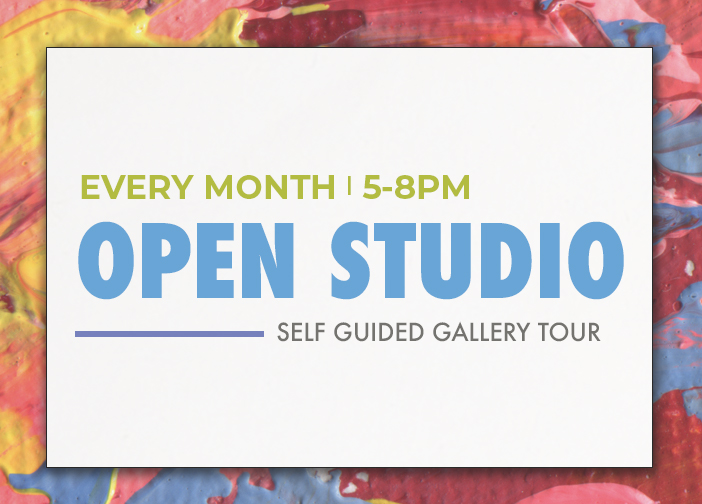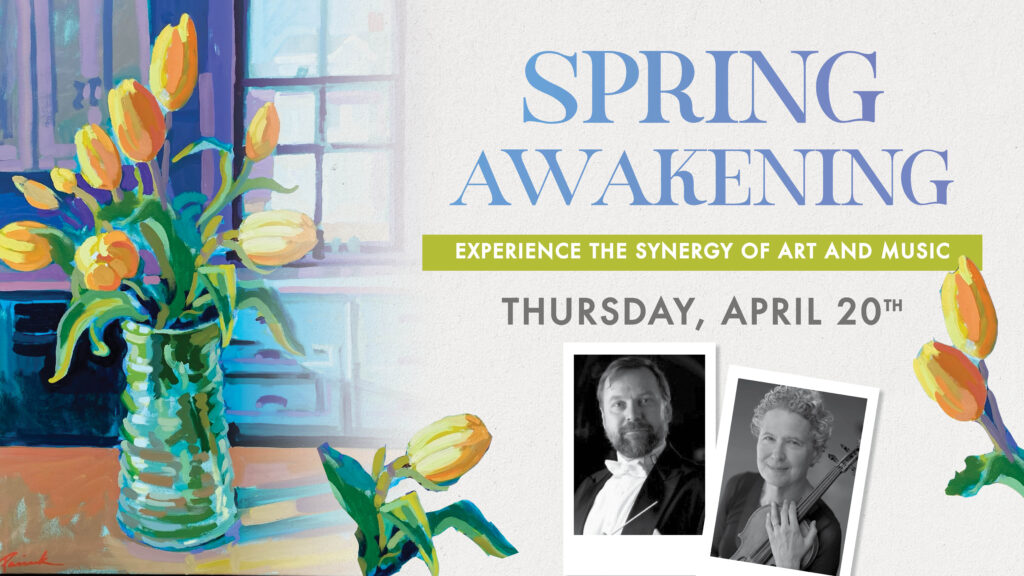 Spring Awakening string concert
"Spring Awakening" featured violinist Alexey Shabalin and violinist Consuelo Sherba of the Aurea Ensemble performing a collaborative program of violin and viola music, vibrating with the colors and textures of Paciorek's landscape watercolor exhibition. This synergistic program featured the music of Bach, Vivaldi, Mozart, tangoes of Jose Elizondo and more. Artists featured in the exhibition include Paciorek as well as Harley Bartlett, Mary Jane Andreozzi, Sam Green, Judy Vilmain, Karole Nicholson, Linnea Leeming, and more.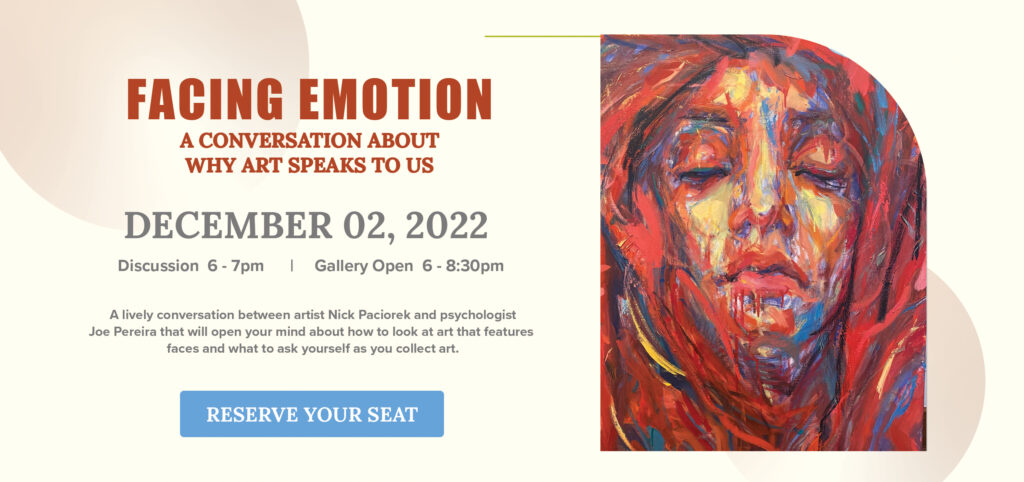 facing emotion: a conversation about why art speaks to us
The Pitcher-Goff House hosted a lively conversation between artist Nick Paciorek and psychologist Joe Pereira, with plenty of time for audience Q&A. Any time we look at art, it evokes a certain emotion, as different for each viewer as there are people on earth. In this talk, Nick and Joe will focus on artwork that emphasizes faces as subject matter. They'll dive deep into why art evokes emotion, why artists are drawn to faces, why looking at face art is like looking into a mirror, and how they use faces to inspire emotion. They'll help you open your mind about how to look at art that features faces and what to ask yourself as you collect art. More than colleagues, Nick and Joe are long-time friends, making this event more like eavesdropping on a smart friend's conversation.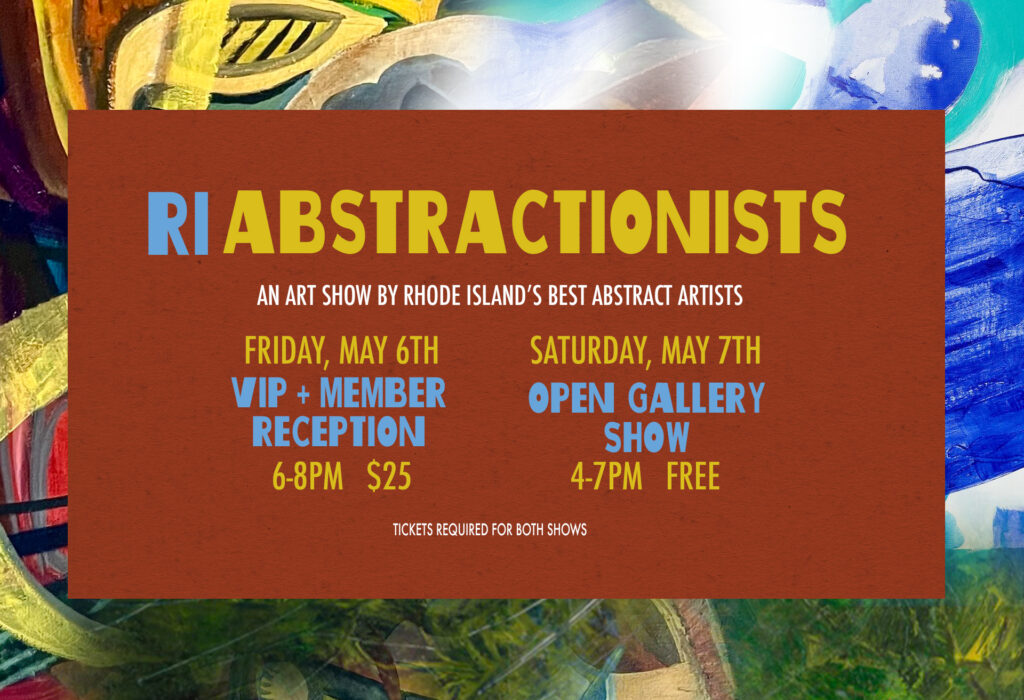 RI Abstractionists
Schedule an appointment!
An art show by Rhode Island's best abstract artists will be hosted by Nick Paciorek at The Pitcher-Goff House gallery.
If you could not attend our show this weekend we are happy to schedule a private showing for you! The show will run until June 10th, so there are plenty of opportunities to make an appointment with Nick Paciorek.
If you are an interior designer, we would love to welcome you to The Pitcher-Goff House. Bring your clients, or come alone and work with Nick to find the perfect addition to your design.
Participating artists: Frank Gasbarro, Kevin Gilmore*, Anthony Salemme, Jane Andreozzi, Robert Rustermier, Michele Aucoin, Theresa Girard*, Eveline Luppi*, Bob Rizzo*, Linnea Leeming, Racheal Brask
*Providence Art Club Members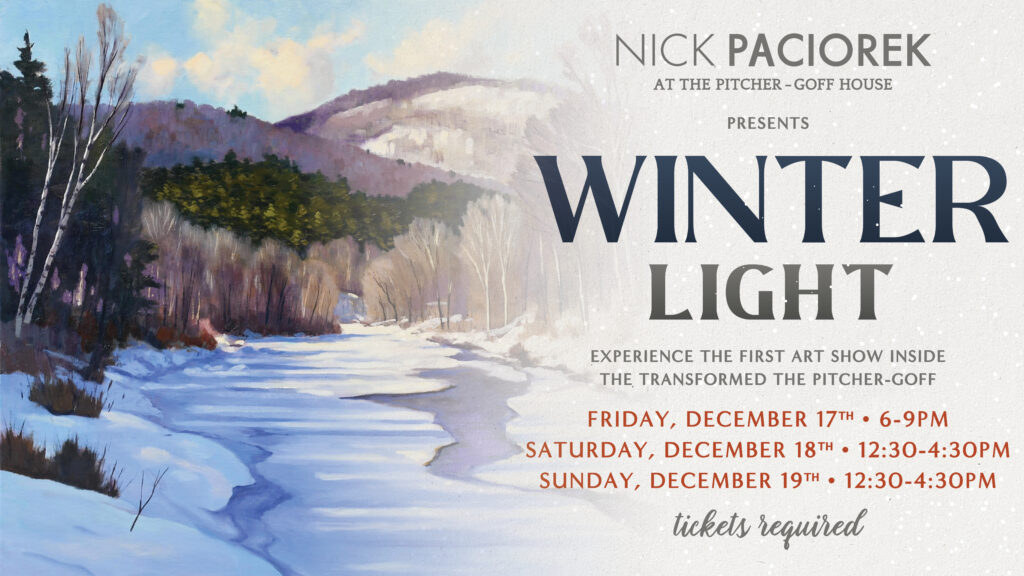 WINTER LIGHT
DECEMBER 17-19, 2021
We are welcome you to step inside to renovated historical Pitcher-Goff House renovated by artist and resident, Nick Paciorek.
All attendees are required a ticket that can be attained on our website. Please choose the day you want to attend and register for your FREE ticket. All tickets will be scanned upon entrance.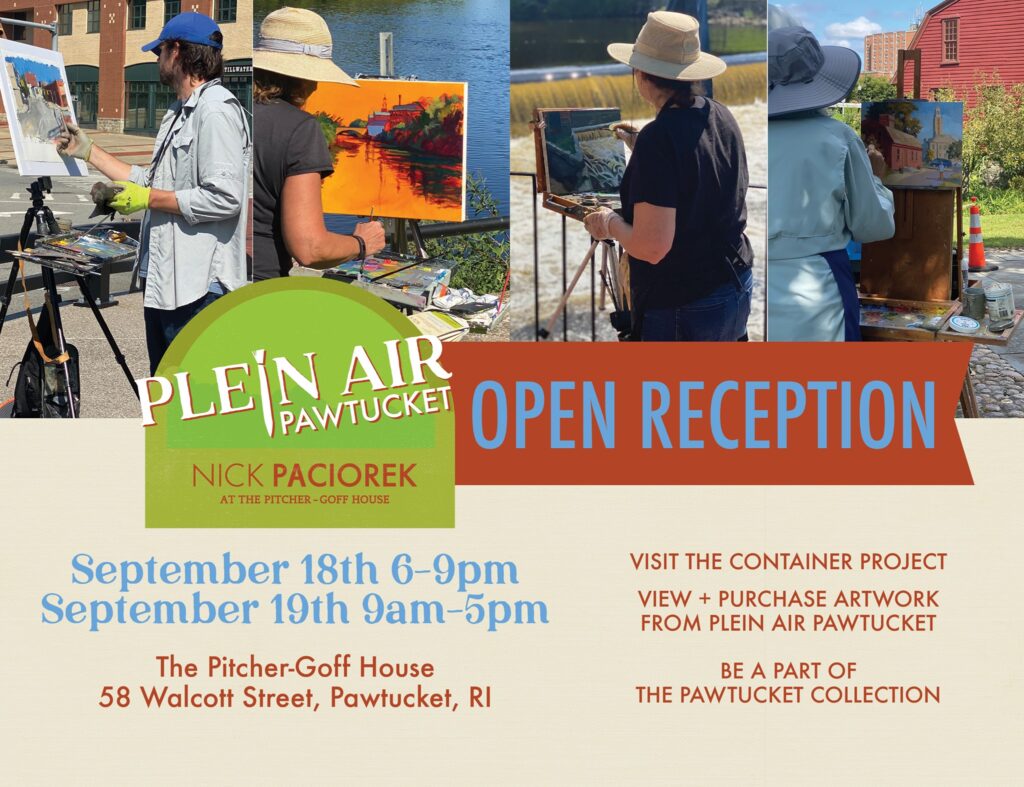 Plein Air pawtucket open reception
saturday, september 18, 2021
6-9pm
You are invited to view and shop the artwork created during Plein Air Pawtucket at The Pitcher-Goff House! Any work created in Pawtucket that honors the essence of this historic city will become a part of The Pawtucket Collection and will carry a stamp of authentication.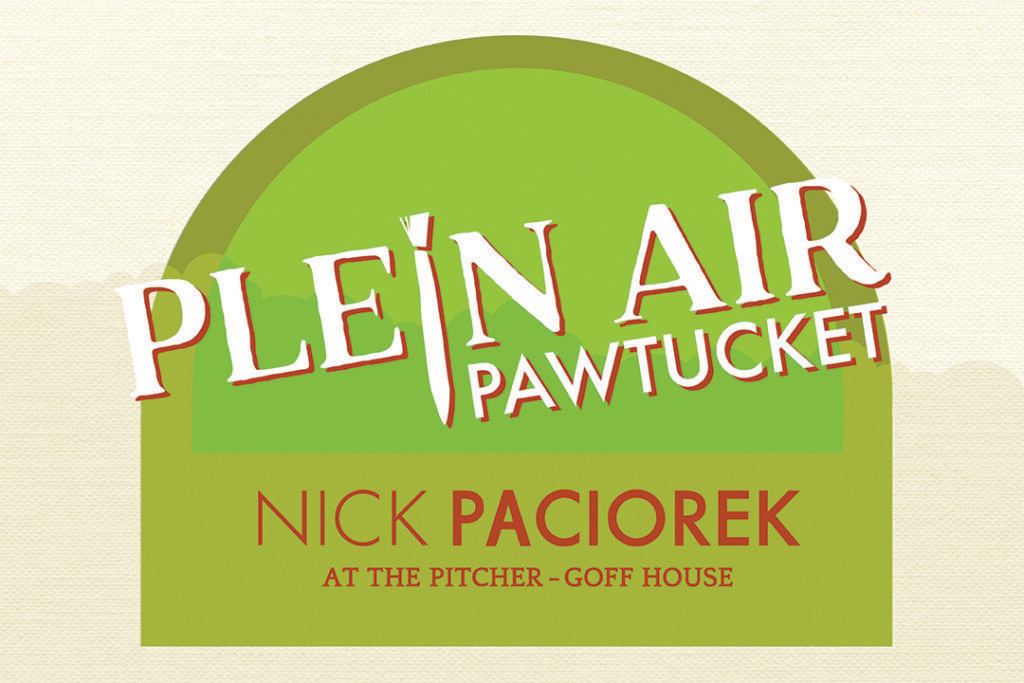 Plein Air pawtucket
saturday, september 10-12, 2021
6-9pm
Plein Air Pawtucket, a FREE one-of-a-kind art event, is coming to Pawtucket September 10-12th during the Pawtucket Arts Festival. This family friendly event will allow enthusiasts to explore the work of 12 talented artists as they work en plein air along a 1.25 mile walking tour through historical Pawtucket. Artwork created during Plein Air Pawtucket will become the inaugural paintings of The Pawtucket Collection, an ongoing collection of art that captures the spirit of Pawtucket in artistic medium: painting, photography, sculpture, etc. The resulting artwork will be available for sale at the Pitcher-Goff House Gallery and Studio the following weekend September 18-19th. We encourage families to pack a picnic, bring their dog and spend a few hours along the Blackstone River!